Simple Healthy Peanut Butter Bliss Balls
Heavenly Peanut Butter Bliss Balls are a tasty treat for adults and children. This no-bake snack freezes well and is ready whenever you need a pick-me-up!
Peanut Butter Energy Bites
I might add that these little wonders are so fun to make and eat! This will do the trick to keep a quick, healthy snack in the house. This no-bake recipe with natural peanut butter will thrill your little ones. I made a huge batch yesterday, and the whole family enjoyed them. I have a few recipes that are turn-key, like this one. Always a hit, like my Pumpkin Bread. Yum! Simple, healthy peanut butter bliss balls will be a sharable treat!
Peanut Butter Bliss Ball Recipe with Oats
Naturally Vegan and Gluten Free
Tree Nut Free
Full of Protein
The Oats add healthy FIBER!
No refined sugar
Easy, fun, and quick to make!
This recipe only requires a Blender and a Mixing Bowl
Family Friendly Treat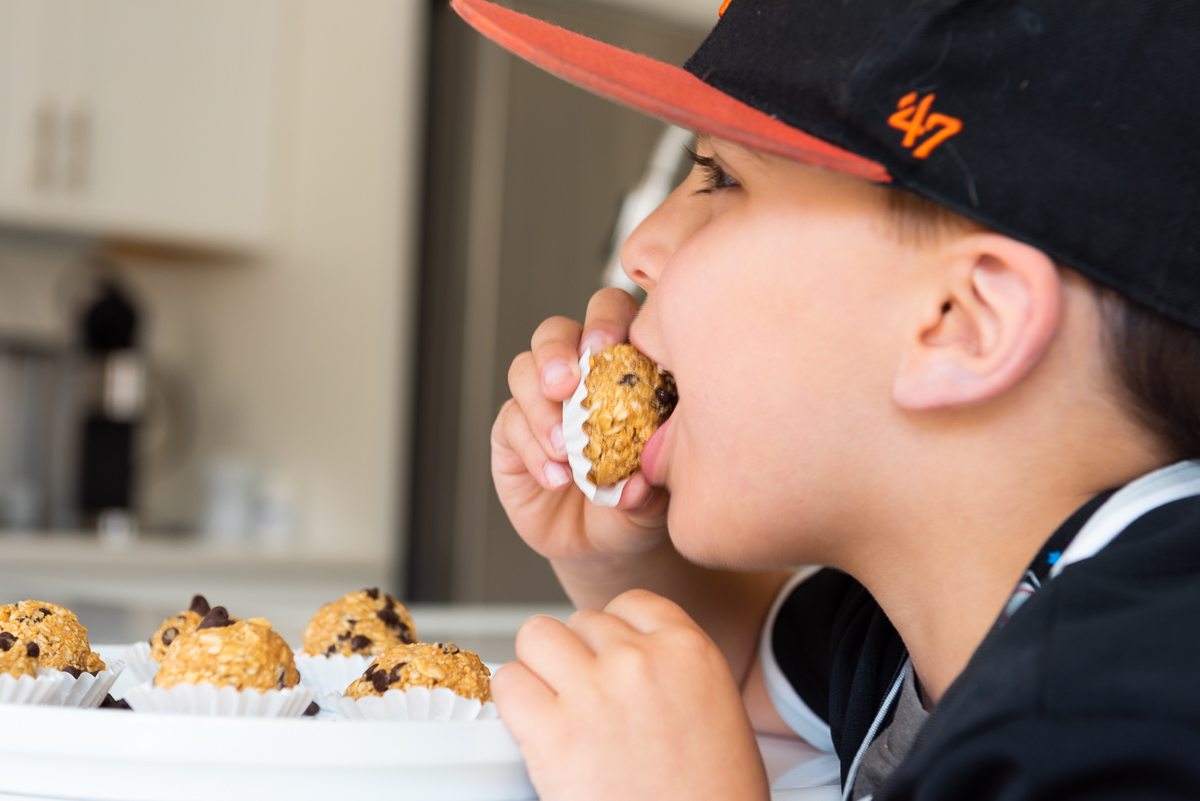 These are healthy enough to eat every day! Peanut Butter is loaded with minerals and vitamins.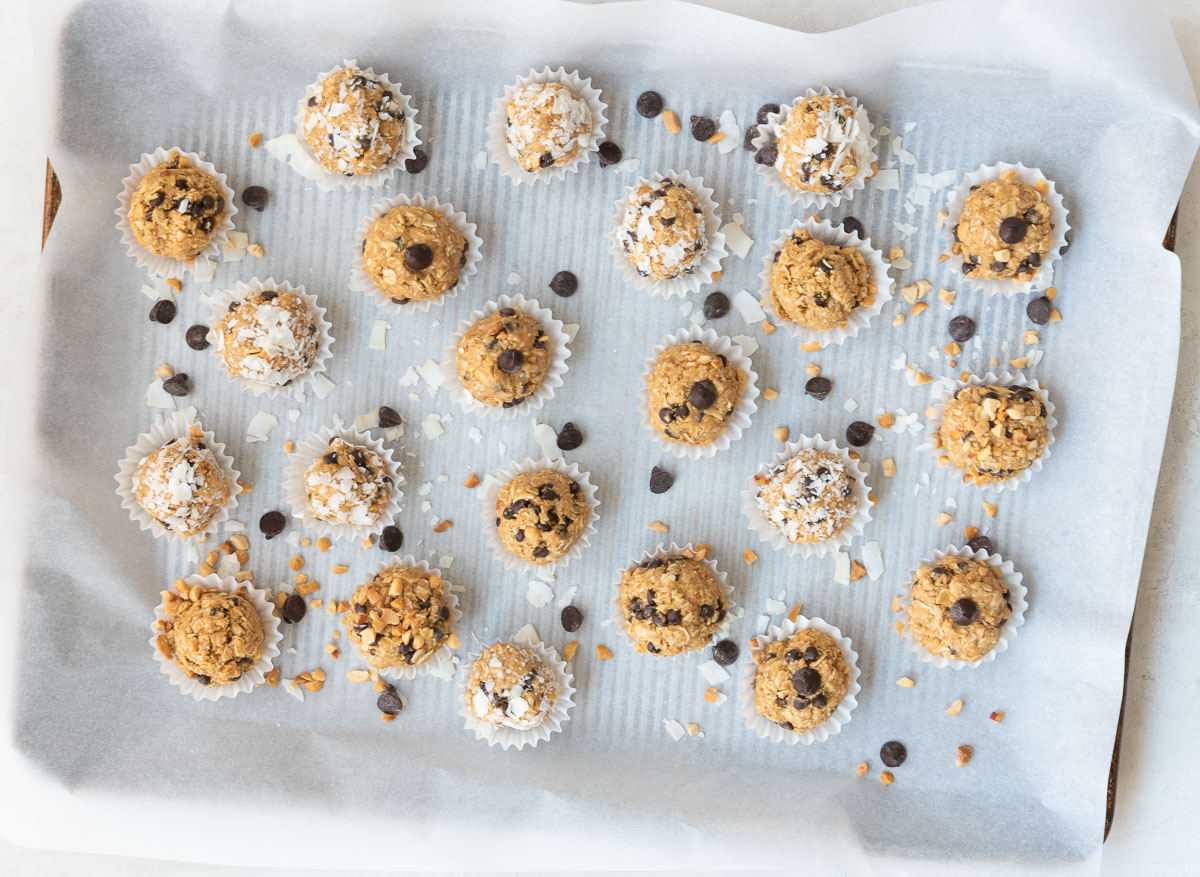 How To Make Bliss Balls Peanut Butter Recipe
Step 1 – Grind Old Fashioned Oats in a High-Speed Blender
I pulsed the blender a few times, so the oats were roughly chopped but NOT a powder.
Step 2 – Add Oats, Peanut Butter, Honey, Vanilla, and Salt to a large Mixing Bowl. Mix and add Mini Chocolate Chips. (Optional – add chopped Peanuts)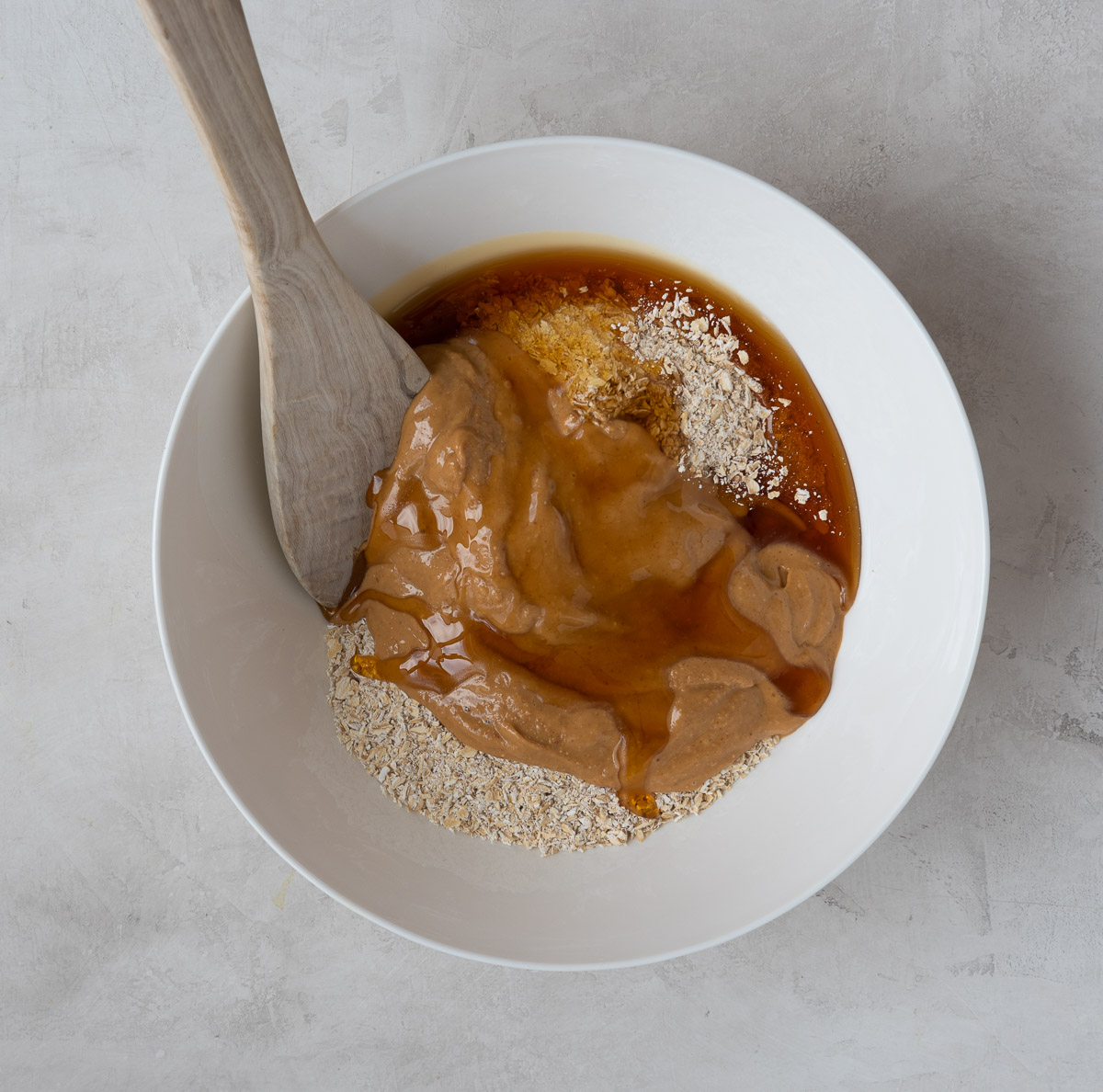 Step 3 – Have fun rolling up your Healthy Peanut Butter Balls!
I made mine with three different toppings and placed them in small truffle paper cups. Use about a Tablespoon of mixture for each bliss ball. Roll into a ball and dip in your preferred topping. You could add a chocolate chip on top. I used:
Chopped Peanuts
Flaked Coconut
Chocolate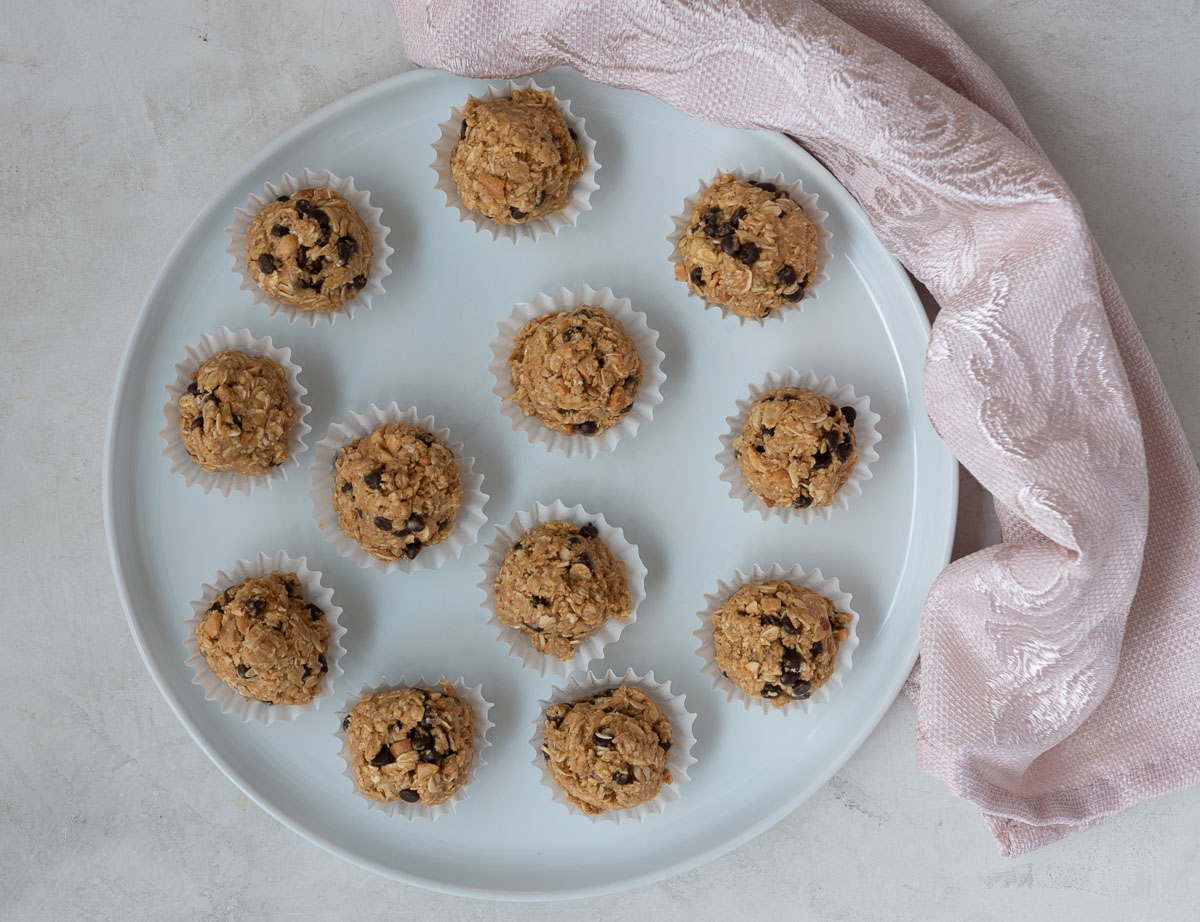 FAQ
Can I make these with agave nectar?
I never have and would need to test a recipe. I do believe honey works the best as it's sticky.
Would these work with other seeds or nut butter?
Absolutely! We love Sunbutter, Almond Butter, and Tahini balls.
How long can you store these in the refrigerator?
I always store mine in the freezer with a layer of parchment between each layer. They defrost quickly.
What type of Peanut Butter works best for this recipe?
I love all-natural peanut butter that is a bit runnier. You stir it before serving. I used Santa Cruz Brand.
What should I do if my mixture is too dry?
Add a little extra peanut butter. The balls should hold together easily when you roll them in your hand.
Could I make these with white chocolate?
Yum! I love all things white chocolate. You could use white chocolate chips.
What other variations are possible with this No-Bake Peanut Butter Treat?
You can roll them in Cocoa Powder or Dip them in melted Dark or White Chocolate.
Print
Simple Healthy Peanut Butter Bliss Balls Recipe
Peanut Butter Bliss Balls full of creamy peanut butter, honey, and chocolate chips! Yummy, healthy energy bites for either a post-workout boost or a healthy snack! Plus, kids LOVE them! 
Author:
Yield:

3

6

1

x
Diet:

Vegan
2 Cups Rolled Oats
1 1/3 Cup Natural Peanut Butter
1/2 Cup Honey
1 Tablespoon Vanilla
1/4 Teaspoon Sea Salt
2/3 Cup Mini Chocolate Chips
1/3 Cup Chopped Roasted Peanuts
Instructions
1. Pulse the Oats in a high-speed blender until chopped. Leave some of the rough oat texture. 
2. Add all wet ingredients to a large mixing bowl. 
3. Add oats and stir with a wooden spoon until combined thoroughly. 
4. Add mini chocolate chips and chopped peanuts. You can use your hands to combine if necessary. 
5. Roll a Tablespoon of the mixture into a ball in your hands. Press into coconut, peanuts or place a chocolate chip on the top! Place in mini truffle cups. Keep refrigerated.
Notes
*These keep well in the refrigerator. If storing for more than a few days freeze them in a glass storage container with parchment paper between the layers. 
Keywords: Peanut Butter Bliss balls, PB Energy Balls, Peanut Butter Balls, Vegan Snacks